Minute 107: See You. Soon...
2/18/2020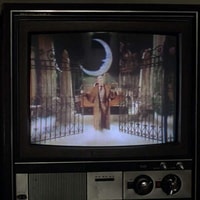 As the credits end, we talk one or two more movies, and look back on the original movie and the podcast.
If you can't find Fright Night 2: New Blood for $5 on the discount dvds shelf at your local grocery store like I did, you can find where to stream it here.
If you want to see the Indian remake of Fright Night (with a Bollywood-style music break), watch it for free on YouTube!
Special thanks go out to the people who contribute to the Fright Night Wiki. What a valuable resource it has been!
Extra special thanks go to YOU for listening! We hope to be back soon with our discussion with the writer/director of the original (and best) Fright Night: Tom Holland!
Email - Twitter - Facebook group
Find out more at https://fright-night-minute.pinecast.co
This podcast is powered by Pinecast.